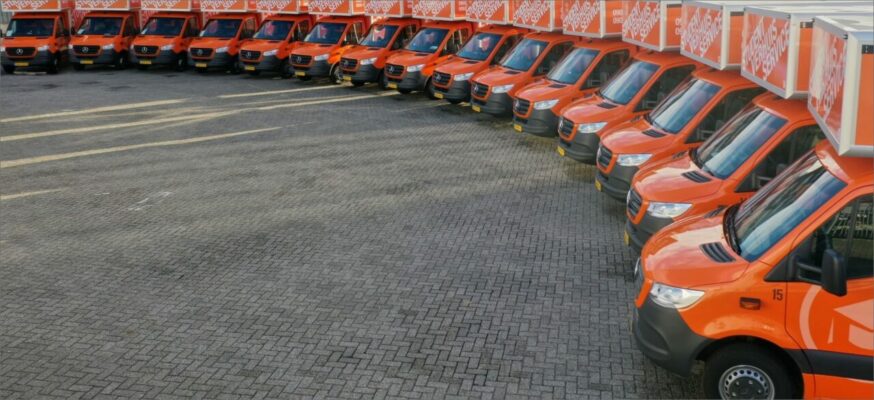 Our motto as a mover is: 'We move everyone for a student price'. We make affordable moving possible for everyone. More information about our low rates can be found below.
Movers: €32,50 ex. VAT per hour
The movers of Student Verhuis Service are experienced and knowledgeable. Professional quality for a student price can only be achieved by training students to become skilled professional movers.
A mover coordinates and takes care of your move from start to finish. During the move, they are of course also available for your questions.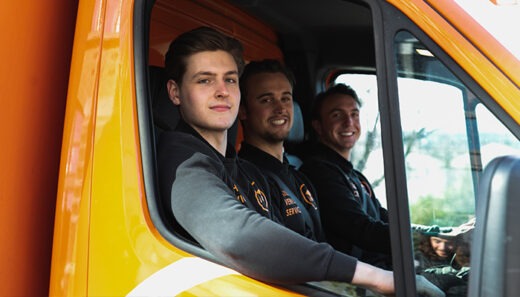 Moving Vans: €35 ex. VAT per hour (XL Van? €50 ex. VAT per hour)
Our moving vans have a loading space of 20m3. We also have XL buses with a loading space of 25m3. The moving vans are equipped with all the moving materials needed to move your household effects professionally and without damage.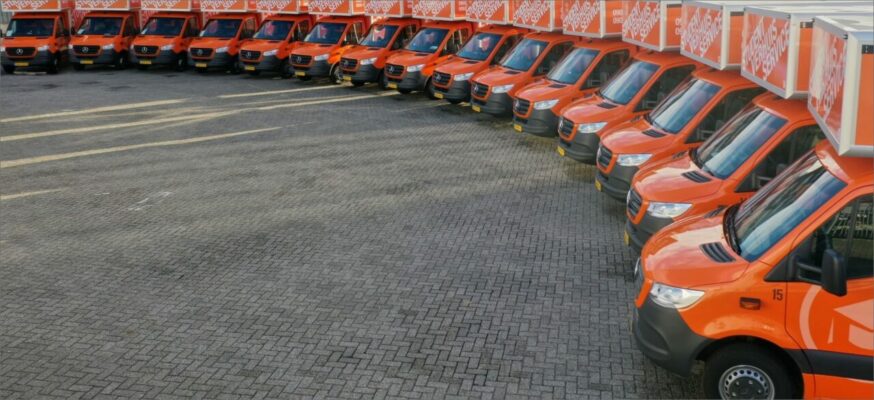 Moving Elevators: €30 ex. VAT per hour
We use moving lifts of 18 meters that can reach up to the 5th floor. If you already hire a removal van with a mover, you only pay € 30 per hour for the removal lift. The removal lift is charged for at least 3 hours. If you only need a removal lift, you should also hire one of our movers.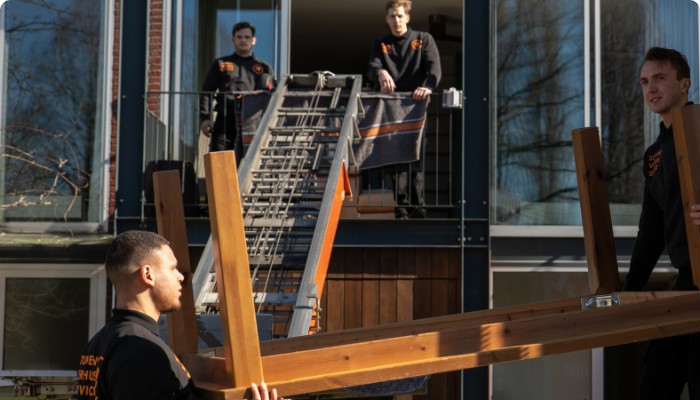 Calculate your moving costs yourself?
This is done in 5 simple steps with our requestform. Does that sound interesting? You can request a quote by clicking below!

Weekend rate and fuel costs
Our flexible movers will also move you on Saturdays and Sundays! We are practically the only ones who can move you on these days. Because of the collective labour agreement for our movers, we are legally obliged to charge a 35% surcharge on our labour for our work on Saturdays and 65% on Sundays and public holidays. Please note that this surcharge applies to labour only.
Furthermore, we charge €0.94 per kilometre from our nearest location in Amsterdam or Groningen.

Project Mover: €40 ex. VAT per hour
We can also provide project movers to help you with various types of work (project removals, demolition, clearing, carrying, etc.). You can therefore hire our project movers separately for numerous activities that require muscle strength and/or lugging.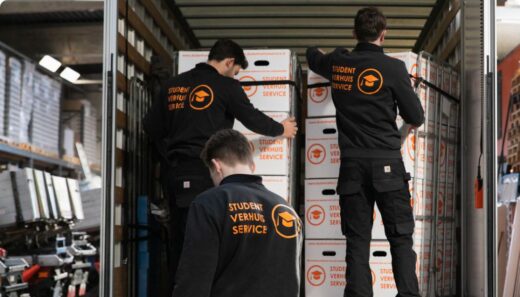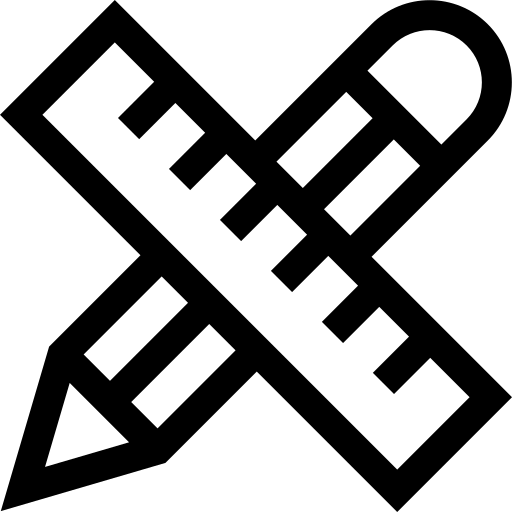 Handyman: €40 ex. VAT per hour
If you need help with (dis)assembling your goods, we can assist you with a professional handyman. This can, among other things, (dis)assemble furniture, disconnect lighting, remove curtain rails, disconnect washing machines, etc.
Keep in mind that packing and assembly work takes a lot of time.
All the preparatory work that you can do yourself and not have our movers do it will ultimately save you money.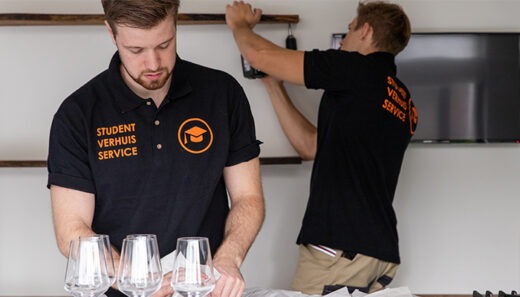 RVV exemption
All our moving vans have a RVV exemption, also called the RVV traffic exemption (Reglement Verkeersregels en Verkeerstekens). This exemption allows moving companies to drive somewhere where they are not normally allowed, such as the sidewalk or a square.
In addition, this exemption allows us to double park or park wrong and to load and unload in (reserved) parking spaces. The RVV exemption is valid for the entire municipality of Amsterdam. RVV exemption is not a parking exemption where the municipality provides free parking spaces.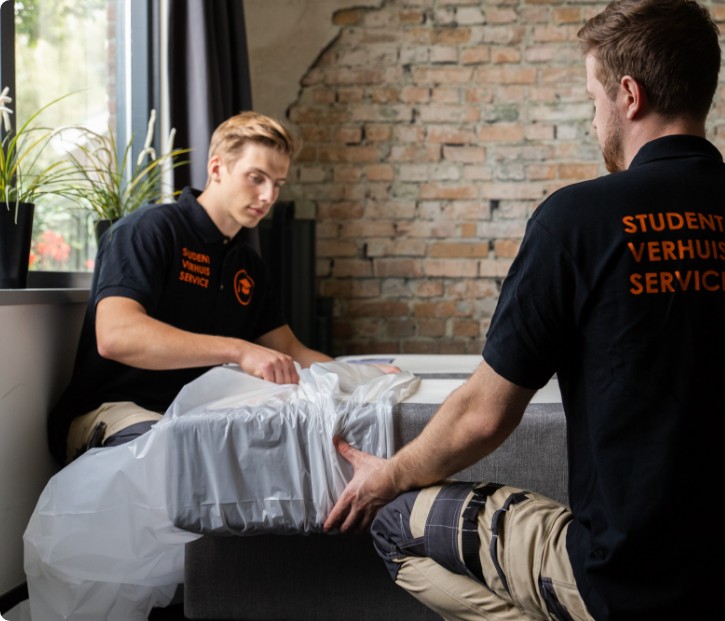 We are delighted with you guys. Three guys with top-notch communication to each other and to us. They had the moving business in their fingers! As icing on the cake, they also actively sought solutions for how a particular cupboard could be brought upstairs. Besides being honest and reliable, we also found them professional. We are super satisfied. Thank you!
-Jan Willem, moved in December 2021
Stay tuned and follow us on sociale media
Contact us or request a quote.
We are of course happy to tell you more about our services and working method.