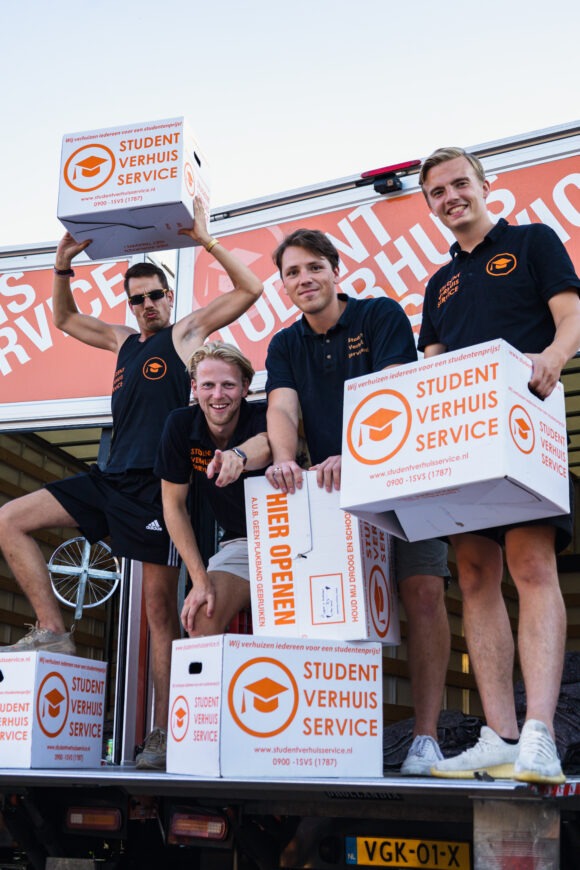 Student Verhuis Service is a young Amsterdam-based moving company employing mainly students, gap year students and (recent) graduates. These are supplemented in the office by professionals.
Having grown from a small company, we are now the largest (and liveliest!) moving company in the Netherlands. Together with more than 250 colleagues, we perform daily removals throughout the Netherlands and Europe and relieve our customers of all the stress involved in moving.
Thanks to our group of young and smart employees, our strength lies in our dynamic attitude, which enables us to switch quickly and take on new challenges. We like to roll up our sleeves but care just as much about relaxing after the hard work. Every month, we have several get-togethers and BBQs to relax after work. Everyone is welcome to come along! We also have big parties at our warehouse several times a year; how fun! Will we see you there too soon?